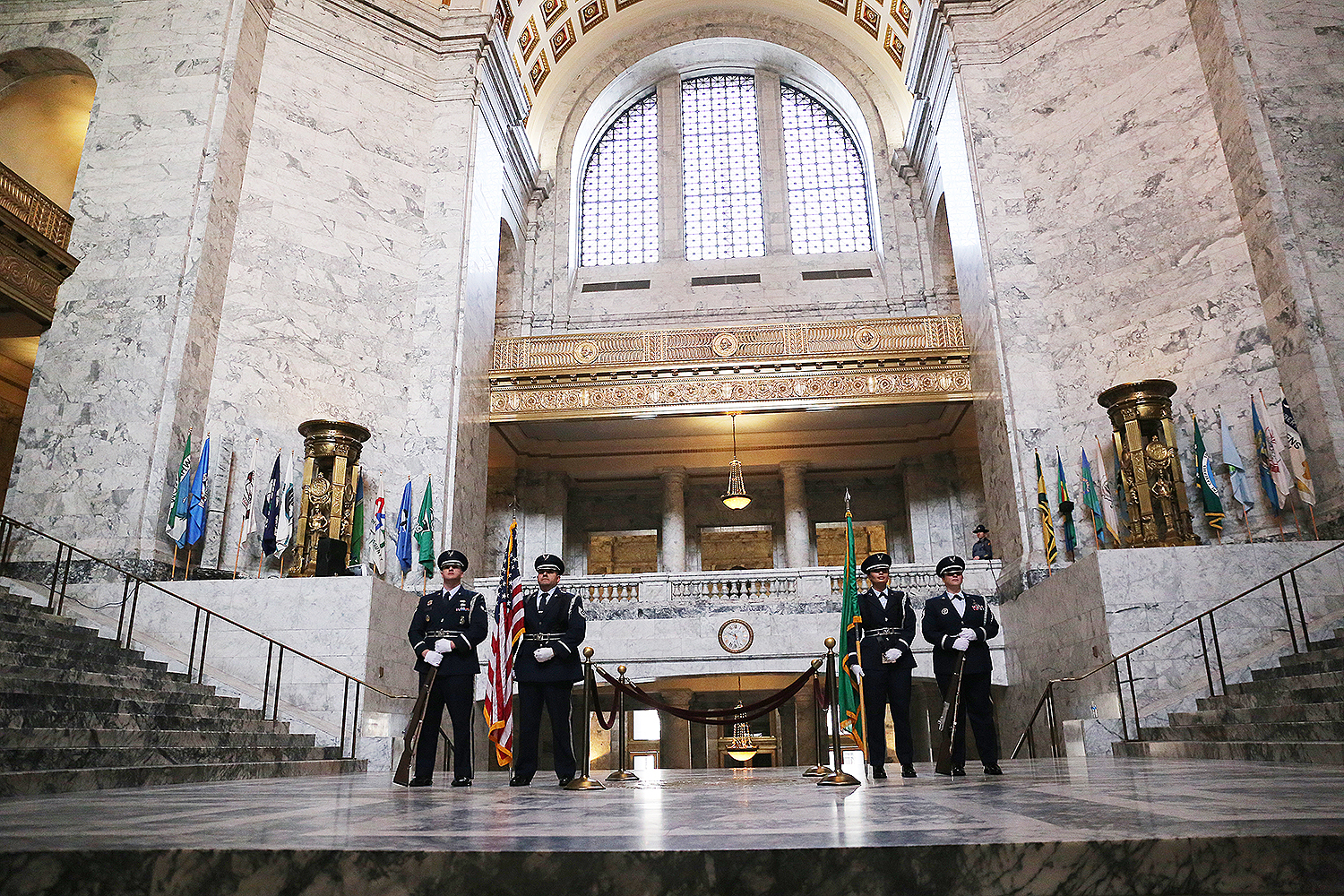 State Legislature honors Washington National Guard
---
The Washington State Legislature celebrated the accomplishments of the Washington National Guard during concurrent House and Senate sessions on Wednesday, Feb. 1, 2023.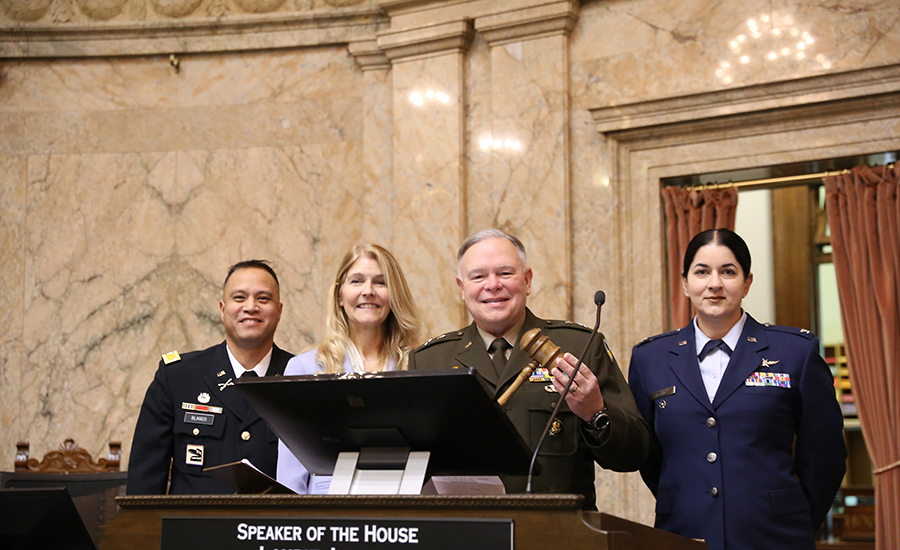 "I find it to be a tremendous honor to represent the 28th District and our National Guard members, whether it was during our COVID response or during other tremendous deeds in our community. What I appreciate about our National Guard is their service beyond themselves and their commitment locally and to answer the call to service any time," said Sen. T'wina Nobles, who represents the 28th District, which is home of Camp Murray.

Nobles was one of 15 members of the Legislature that joined the Washington National Guard for an informational visit and air refueling flight mission in August 2022. During that visit, guests got a closer look at what Guard members do both here at home and overseas to support our state and nation. Sen. Phil Fortunato from the 31st District also took part in that visit, and reinforced Sen. Nobles remarks.

"When we look at the National Guard, we are looking at a force that we train to go to war. But when we need help at the food banks, who do we call – the National Guard. (When we need) help with vaccination administration – the National Guard. When you need additional security at the capitol, the National Guard. So it's not only just what they are doing in the defense of our country overseas, but what they are doing domestically during times of need," said Fortunato.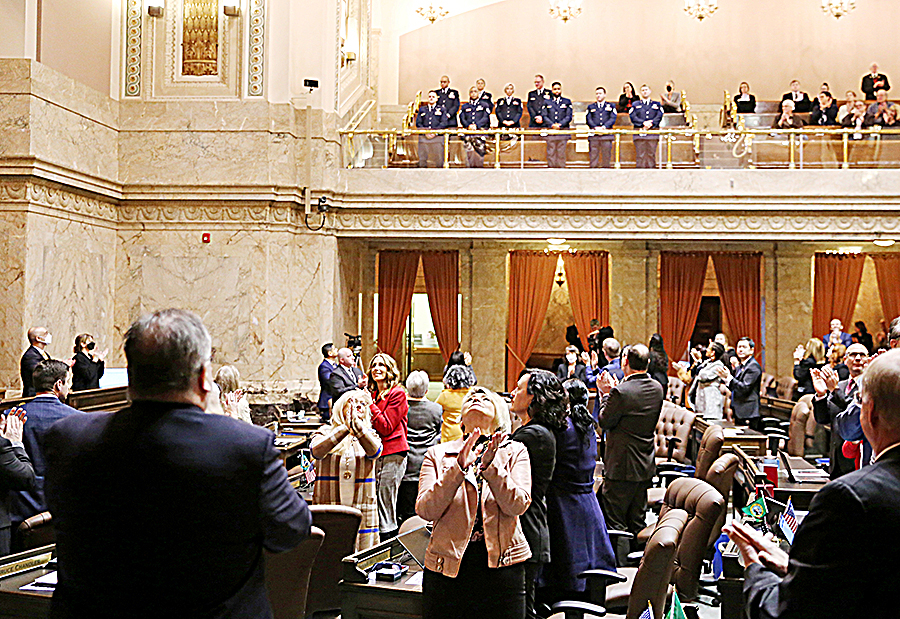 Rep. Dan Bronoske, who represents the 28th District, served six years in the Washington Army National Guard and shared his praise.

"It has been 20 years since I last put on my fresh pressed and starched uniform, but it was a real honor to be in that position and gives me a unique perspective of what they go through," said Bronoske. "When we federally activate our Guard members we put them in harms way, just like any other active-duty member of our military and they do that with the utmost bravery."

Freshman member, Rep. Travis Couture, 35th District, is a veteran of the U.S. Navy. He stood for his first speech on the floor to express his thanks and appreciation.

"I salute those of the Washington National Guard and further honor their courage, their commitment, and their valor, and their selfless service to those of us in this state," said Couture.

Another Navy veteran, Rep. Brandy Donaghy, 44th District, also praised the Guard. Donaghy's district is home of the Snohomish Armory and the 176th Engineer Company. She visited the armory last year to learn about the unit's work across the state during construction projects, fighting wildfires and while overseas when deployed to the Middle East and participating in exercises in Thailand.

"The Guard supports communities, it supports our neighbors, our families, our states. It supports our nation," Donaghy said. "But I think it's incredibly important that we also recognize that to support the guard doesn't mean just supporting the unit, it means supporting every individual who has served and recognizing their sacrifice, recognizing the value of their willingness to step up and take the oath."

"These last few years we have asked a lot from our men and women in the Guard, and your support to them has been critical," said Brig. Gen. Gent Welsh, assistant adjutant general and commander of the Washington Air National Guard. "From funding our education bill, ensuring they are paid a fair rate during wildfire support and engaging with them during our COVID missions meant a lot to them."
---