Senior leaders meet with partners in Kingdom of Thailand, Malaysia
---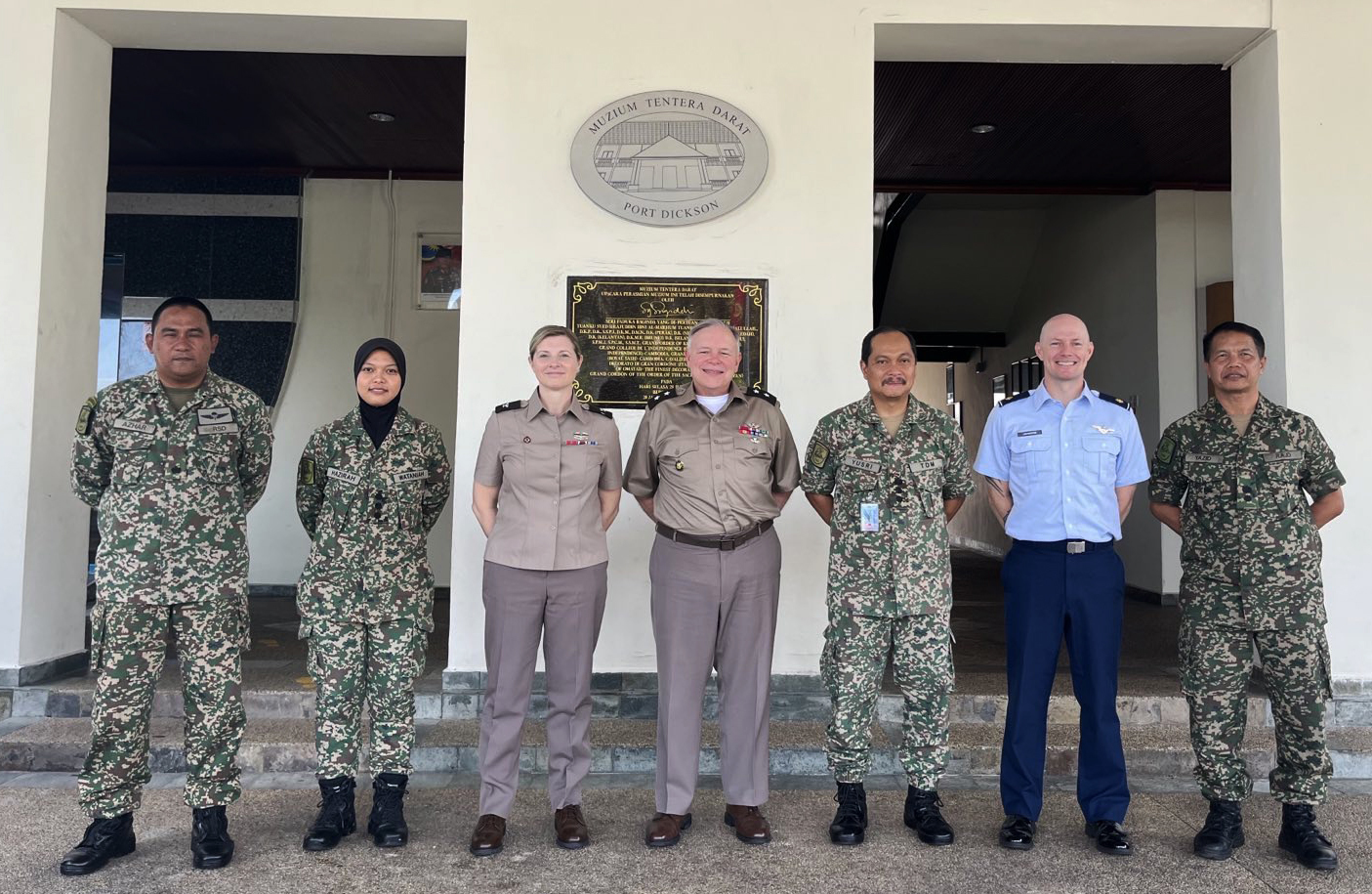 After a nearly four-year hiatus from visiting State Partnership Program (SPP) partners in the Kingdom of Thailand and Malaysia, Maj. Gen. Bret Daugherty, the adjutant general, returned to southeast Asia for the first time since 2019. His visit focused on relationship building and conducting key leader engagements.

"Due to COVID-19 shutdowns and a number of other factors it has been hard to get back to see our partners in the region," said Daugherty. "It was good to get back to the area and to talk with them."

In March of 2020, as the world went through a number of lock downs, the Washington National Guard had to find other ways to engage with partners in Thailand and Malaysia. Through virtual engagements and bilateral affairs officers in the region, the Washington National Guard, the Royal Thai Armed Forces and Malaysian Armed Forces continued to conduct subject matter exchanges and leader engagements.

"We got creative during the shutdowns, but once we were able to get back to international travel, we went back to almost full-steam ahead," said Daugherty.

During this recent visit, Daugherty, joined by Col. Kristin Derda, director of operations, Joint Force Headquarters and Col. Matt James, commander of the 81st Stryker Brigade Combat Team, met with Guard members participating in exercise Cobra Gold, as well as those conducting exchanges with their Thai and Malaysian counterparts and leadership from both nations.

"Our partnership with Thailand and Malaysia are very critical to our national defense strategy," said Daugherty. "Continuous engagement with them both is value added to our goals and security."

Last year the 81st SBCT conducted a multi-week Stryker subject matter exchange, led by James with the 112th Stryker Regiment Combat Team, 11th Infantry Division, Royal Thai Army. This engagement led to a group of Royal Thai Army members traveling to the Yakima Training Center to take part in a Stryker Leaders Course taught by the 205th Regional Training Institute.

"The Washington National Guard is on pace to conduct more SPP engagements this year than in any other year in our program's history. We have recovered from the pandemic and moved into the next chapter of our relationship with Thailand and Malaysia," said LTC Keith Kosik, State Partnership Program Director.

This year the Washington National Guard has already conducted multiple engagements focused on cybersecurity and defense, aviation, wildland firefighting and tactical air control. These exchanges are important for sharing knowledge and expertise, but more importantly are building relationships that could last through a career.

"All this Department of Defense activity makes our SPP lines of effort here look like small potatoes but we punch far above our weight when it comes to the impacts and deep connections we've formed in the 20 years of operation in Thailand," said Brig. Gen. Gent Welsh, commanding general of the Washington Air National Guard. "I tend to divide up our program into three lines of effort: strategic, operational and tactical levels. We do a great job hitting them all."

Established in 2002, by former Washington Gov. Gary Locke and former Adjutant General, Major General Tim Lowenberg the Washington National Guard's State Partnership Program conducts Indo-Pacific Command aligned security cooperation engagements that strengthen relationships, sharpens service member's skills and facilitates interoperability . The program also gives our citizen-soldiers and airmen the broadening experience of working with our international partners and seeing military operations through their eyes.

In addition to State Partnership Program engagements, the Washington National Guard also participates in exercises such as Cobra Gold, a joint multi-national Indo-Pacific military exercises held in Thailand in March; Hanuman Guardian an annual, bilateral army-to-army exercise hosted by the Royal Thai Army in July, and Bersama Warrior, an annual, bilateral Joint exercise sponsored by U.S. Indo-Pacific Command and hosted by the Malaysian Armed Forces in June.
---