Guardsmen fight floods in Eastern Washington
---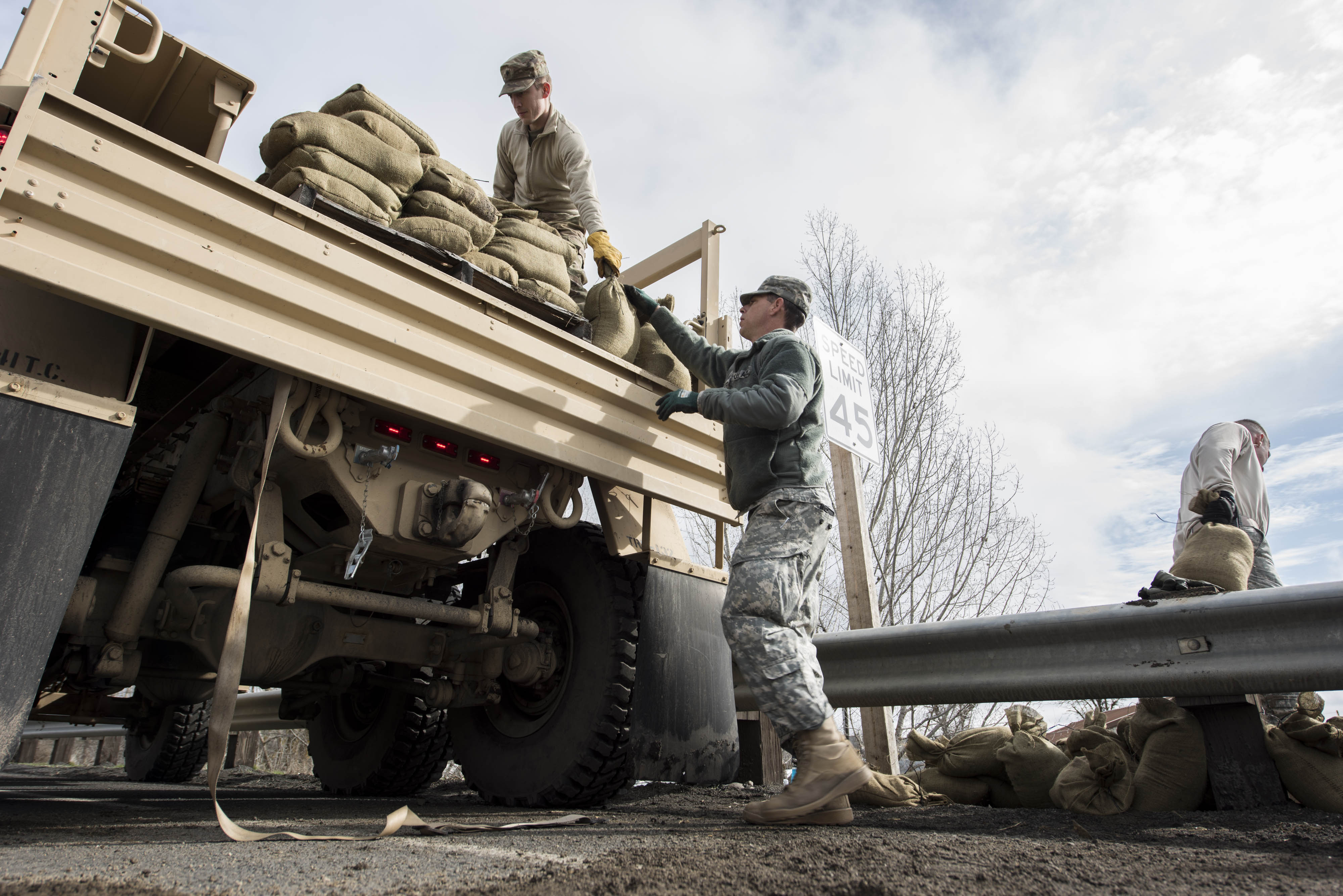 For about three days, more than 40 Washington National Guard soldiers set aside their jobs to come to the aid of their fellow Washingtonians after Gov. Jay Inslee declared a state of emergency.
Heavy rain inundated the town of Sprague, Wash. causing multiple rivers to crest sending rising waters down city streets and into residential areas. The Guard spent March 20 to 23 in the Sprague area.
"When I first got the call that we were going to be activated, I was both excited and a little nervous," said officer in charge 2nd Lt. Erin Hagerty, 1041st Transportation Company. "This would be the first time that I would be activated to respond to a disaster."
The 1041st Transportation Company made up the bulk of the activation with 22 soldiers. The rest of the group came from the 792nd Chemical Company and Headquarters and Headquarters Company, 420th Chemical Battalion.
There were about six public works employees from Sprague, who were exhausted and Hagerty said she and the other soldiers were more than happy to offer some relief. One of the employees said it was nice to be able to take a break and know that the Guard was continuing to help.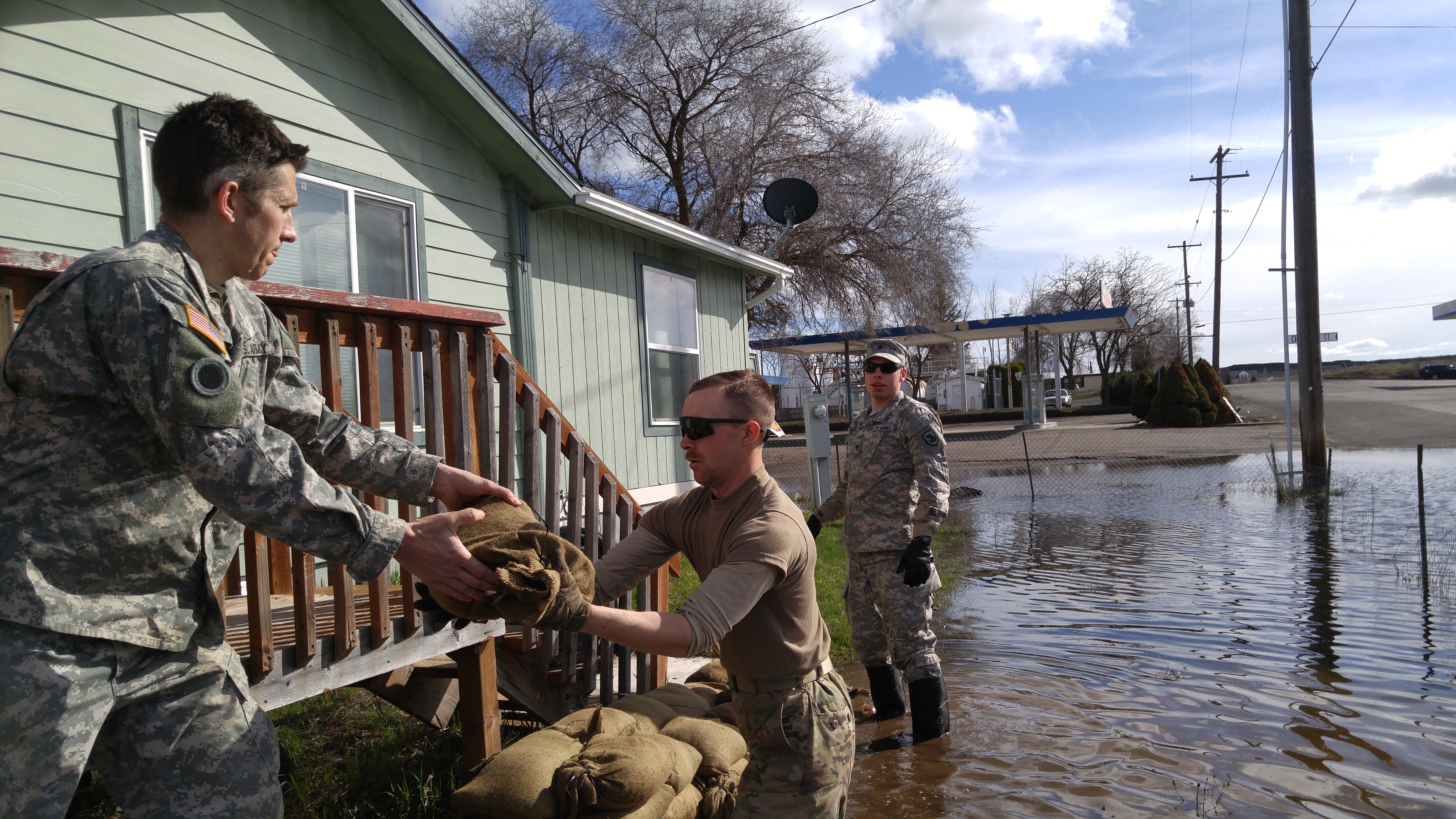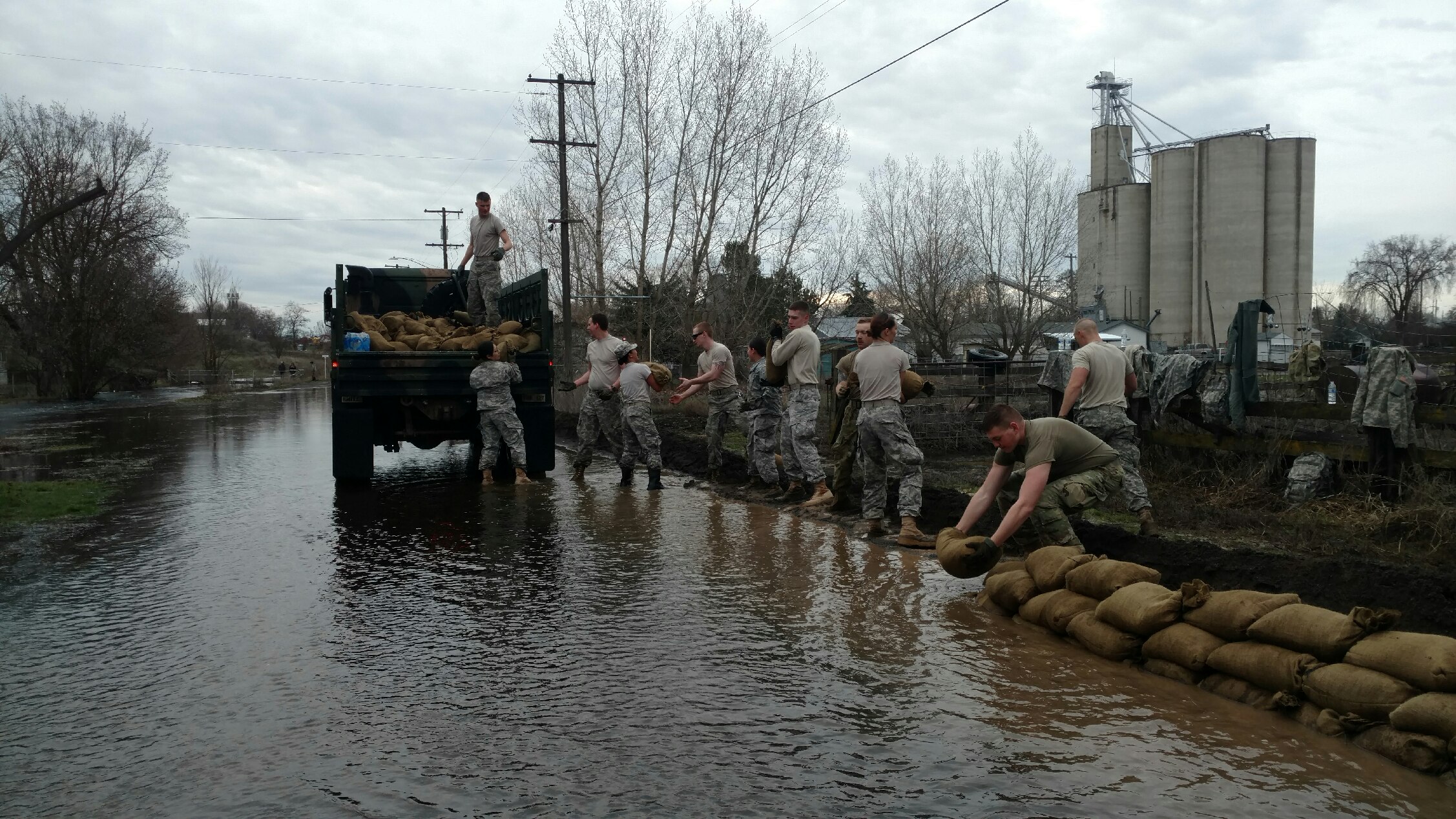 The flood waters weren't the only thing the task force had to prevent. Soggy boots and "sandbag burn," similar to rug burn, were quickly making themselves known but taking precautionary measures helped make sure there were no injuries.
"I also ensured that all soldiers were changing their socks regularly," Hagerty said. "They went through socks like candy!"
Starting a friendly competition between soldiers was a way to break up the monotony of filling sandbags. A couple groups started a sandbag filling competition to see how quickly they could fill and place two pallets of sandbags — 9 minutes and 24 seconds was the fastest time.
At the end of the mission, the task force filled and placed 15,000 sandbags and used 258 tons of sand.
"I was extremely proud of the work [they] did. They worked hard and without complaint," Hagerty said. "They all had a never-quit attitude and a smile on their faces."
"A BIG thank you to the community members, students, and volunteers who helped bagging sand and getting it where it needed to be," the city of Sprague said on its website. "We truly appreciate your help and support of the community!"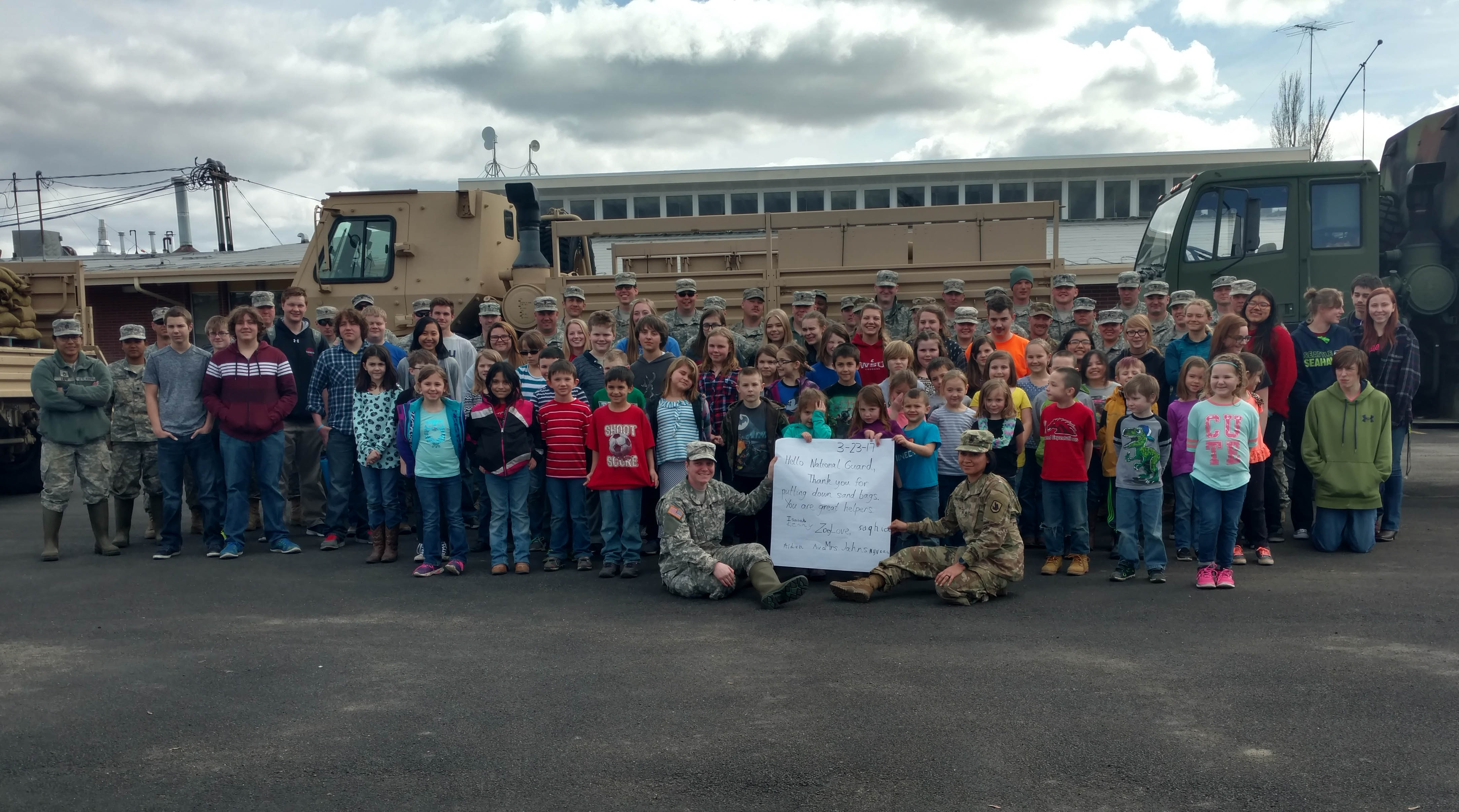 ---