Common resource ordering system critical in responding to emergencies
---
Common resource ordering system critical in responding to emergencies
By Robert Ezelle
Director, Washington Emergency Management Division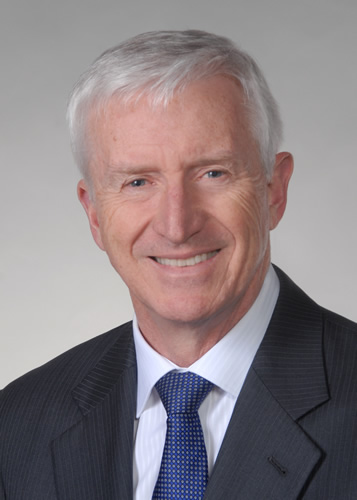 Changes made last year to state emergency management regulations enabled us to establish a group of professionals from around the state to provide advice on funding and emergency management activities. Nineteen county, city, and tribal emergency managers make up what we call the Emergency Management Advisory Group, or EMAG, chartered at the beginning of this year.
Following the historic disasters of 2014 – the SR 530 landslide and the summer wildfires – the Emergency Management Advisory Group is energized to enhance partnerships and seek ways to better integrate emergency management capabilities statewide. The group embraced the SR530 Landslide Commission recommendation to integrate and sustainably fund Washington's emergency management system. While the commission suggested a task force examine these issues, the EMAG already identified a number of issues and potential solutions that could provide both immediate and long-term benefit to our state's emergency management activities.
As a first step, group members want to develop a common, statewide resource ordering system for emergency management. Resource ordering became an issue during the response to the SR 530 landslide. Hundreds of people from across the state deployed to help Snohomish County. They had experience with different resource ordering systems that used different processes. This required the county's emergency managers to train them on-the-fly on county processes and procedures, delaying their effective integration into the Emergency Operations Center. It was inefficient.
The EMAG's vision is to establish a standardized process with a standard form that all EOCs can use to order resources. It would help create a common operating environment during times when people from outside an organization are brought in to augment an EOC. Using one process and order form makes training easier and cheaper, and prepares more people more quickly to help anywhere in the state.
The advisory group reviewed a couple of resource ordering processes before settling on one used by King County. Group members believe it to be simple and suitable for all jurisdictions, whether an organization has a logistics cell of one person or 30. Group members will contact emergency managers soon to solicit feedback prior to moving forward with implementation.
Beyond this first step, the group is looking at other ideas that will help when disaster strikes. Members have started exploring ways to address gaps in emergency management capabilities as well as request sustainable funding to support our preparedness, response and recovery activities.
I'll keep you posted on Emergency Management Advisory Group activities in the coming months.
Robert Ezelle is the Director of the Washington Military Department's Emergency Management Division. Biography here.
---