CDP Guardsman honored by Washington State Patrol
---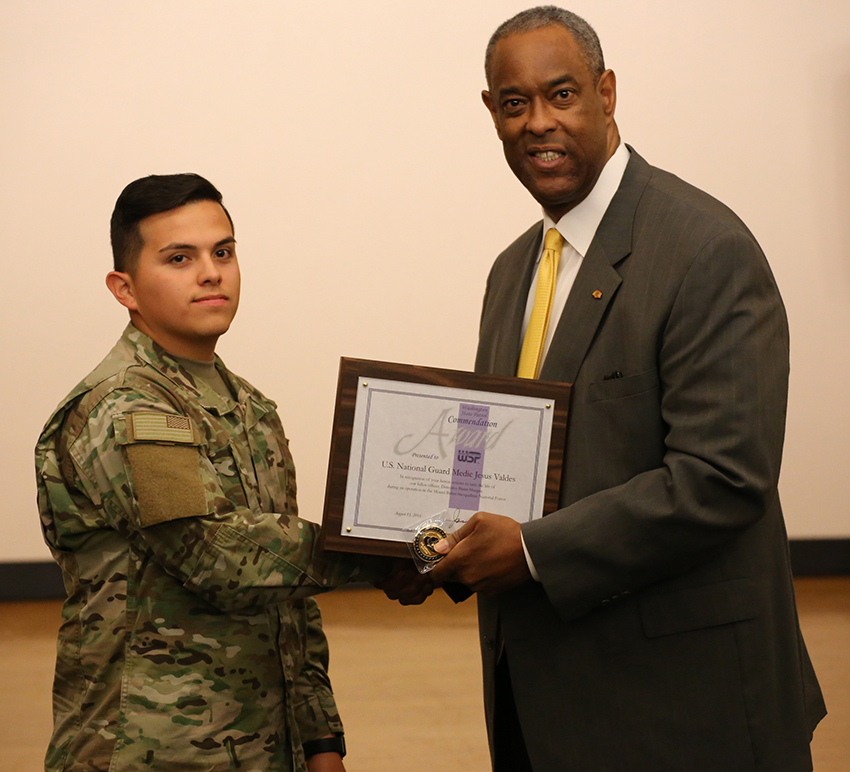 CPL Jesus Valdes receives an award from Washington State Patrol Chief John Batiste during a ceremony on August 16, 2016 at the WSP Headquarters in Olympia, Wash.
The exhaustive lifesaving efforts of a special law enforcement task force and its Washington National Guard medic were recognized by the chief of the Washington State Patrol near the one year anniversary of the tragic death of a Washington State Trooper.
It was supposed to be a patrol just like any other for the Federal Agents, State Troopers and Sheriff's deputies of Washington State's marijuana suppression (ERAD) ground support team.
Called to investigate reports of a marijuana growing operation in a remote area of Chinook Pass near Yakima, the team made its way through the rugged Mount Baker-Snoqualmie National Forest when Detective Brent Hanger of the Washington State Patrol collapsed.
Hanger was suffering chest pains and shortness of breath. That is when the team's medic, Cpl. Jesus Valdes, of Grandview, a Washington National Guardsman attached to the team, began taking action.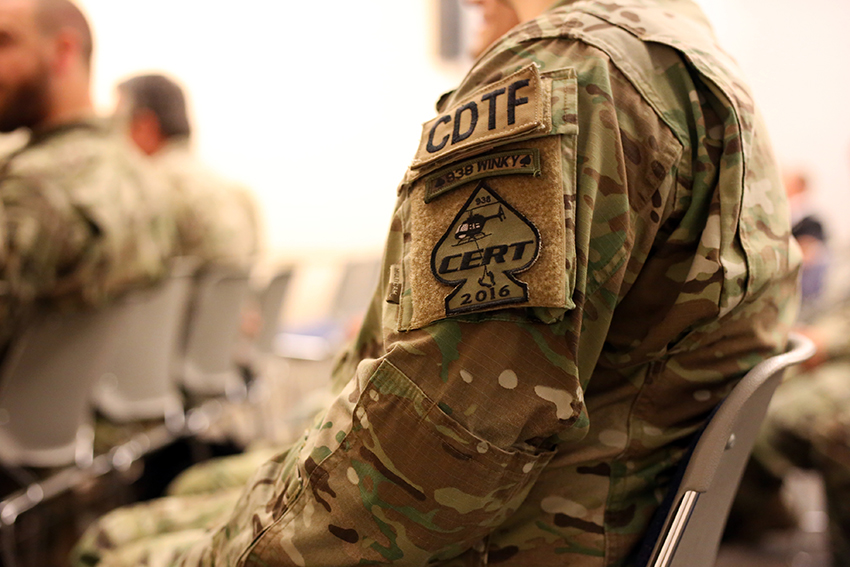 "I am a medic with the 420th Chemical Battalion, and have the chance to be the team medic for the Washington State Patrol and Drug Enforcement Administration cannabis eradication response team through the Washington National Guard Counterdrug Program," Valdes said. "I was just doing the job I was trained to do."
Other detectives who were with him immediately called for assistance as Valdes started CPR after Hanger collapsed, but were unable to revive him from a fatal heart attack at high altitudes.
Last week, Valdes and the rest of Hanger's team were honored by Chief John Batiste at the Washington State Patrol Headquarters in Olympia for their action in the attempt to save the Trooper's life.
"I am proud to serve my community," Valdes said, while expressing his sympathy for the Trooper who died and his family. "It gives me great satisfaction to be able to use my military training to provide emergency medical treatment to law enforcement."
Although marijuana is legal in Washington, the unlawful production on public land can severely damage the environment through abuse of pesticides, rodenticides and the diversion of natural water systems. The Washington National Guard's Counterdrug Program provides the ERAD team with tactical medical and analytical support; a specialty not readily available in most law enforcement agencies.
"Army medics are a critical component to how we operate; we rely on them when times are at their worst" said Lt. Col. David Hamilton, commander of the Washington National Guard Counterdrug Program. "While I am still saddened by the loss of Trooper Hanger, I am proud of Cpl. Valdes's actions and our ability to contribute to the team's safety and success."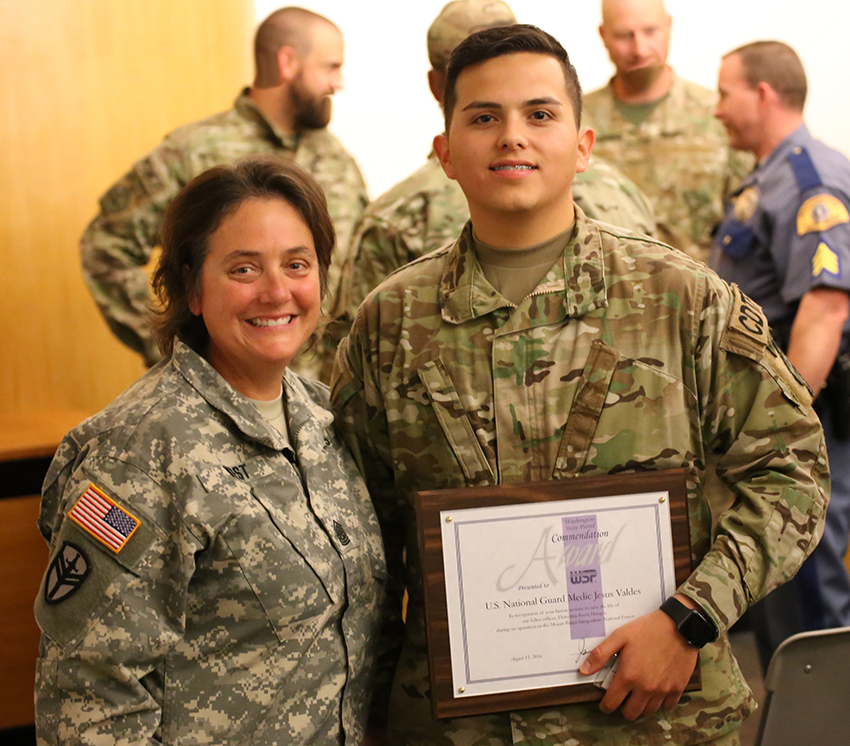 ---