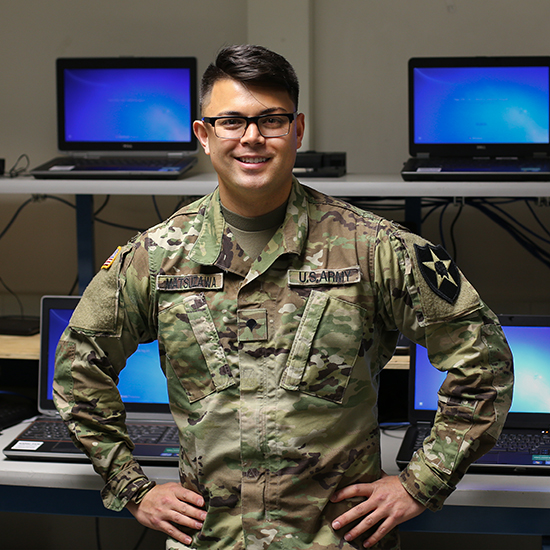 Spc. Kent Matsuzawa
Customer Service Specialist
Directorate of Information Management (DOIM)
Q: What's the most interesting/significant project you've worked on while with the Washington Military Department?
A: Every problem I get from a user is significant and interesting in its own way.
Q: In what ways have you had an opportunity to grow new skills?
A: Just being fortunate to work around such amazing and smart people. Every day I have to bring my "A" game. Also, being sent to classes and training helps.
Q: Which value do you need to embrace most in your job, and why?
A: Persistence…..never quit no matter how challenging a problem may be.
Q: How is working for WMD different from previous work you've done in your field?
A: I do push-ups in the middle of the hallway and my boss will step over me and tell me to "Get some!" followed by "I want to let you know you're doing a fine job!" Can't get that in a corporate environment.
Q: Do you have a favorite quote or mantra you live by?
A:
• Try not to take life too seriously …. No one gets out alive anyhow.
• It's the little things in life that make up the big things
• In the pages of history, every once in a while, fate reaches out and extends its hand…. What shall the history books read about you?
• Never forget the ones who help you along your way.
See more of Our People.